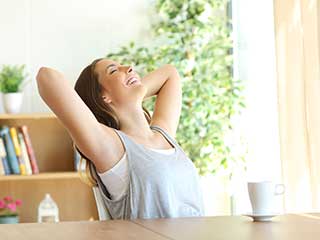 Air Duct Cleaning And Sanitizing
If your home's air ducts are rarely if ever cleaned out, you're likely already suffering from the side effects of poor air quality! When air is drawn in, dirt and dust are also pulled in and begin to pile up. Not only does this waste energy, but particles are picked up along the way and pollute the air. That's where we come in! We use a high-powered vacuum and other equipment to be able to safely clear out your ducts, removing all the debris while also ensuring none of it gets stirred up into the air to contaminate it further. If there's a more troublesome problem with mold or rodents that have left waste behind, we can additionally sanitize the ducts to make sure all spores and diseases are gotten rid of.
We Clean Vents As Well
Vents with dust and otherwise sticking out of the slats may have become a familiar sight at this point, but they need to be taken care of too! Otherwise your air will continue to struggle to get through and increase your energy spending, and it will still be contaminated as well. We'll get them thoroughly cleaned and made like new again.
Be Sure With Air Quality Testing
Having an air quality test performed on your home can help in being the most thorough when it comes to improving your home's air! It not only shows how good or poor it is but gets into specifics about what's in it. You may have a mold issue without even knowing it or have a problem with too many pesticides lingering! A test can warn you of such issues so they can be taken care of.
Repair Services Also Available
Hearing loud noises whenever your system is running air through the home? Your ducts may be need of repairs! We'll get the problem area replaced in no time and can replace damaged vents as well.
Call Us Now
Contact Air Duct Cleaning Sugar Land today, and we'll get right to work!